New for the 2019 Boston 10K for Women, we are pleased to introduce you to a group of fun, strong, creative, and powerful women that you should know. They are our Official Race Ambassadors!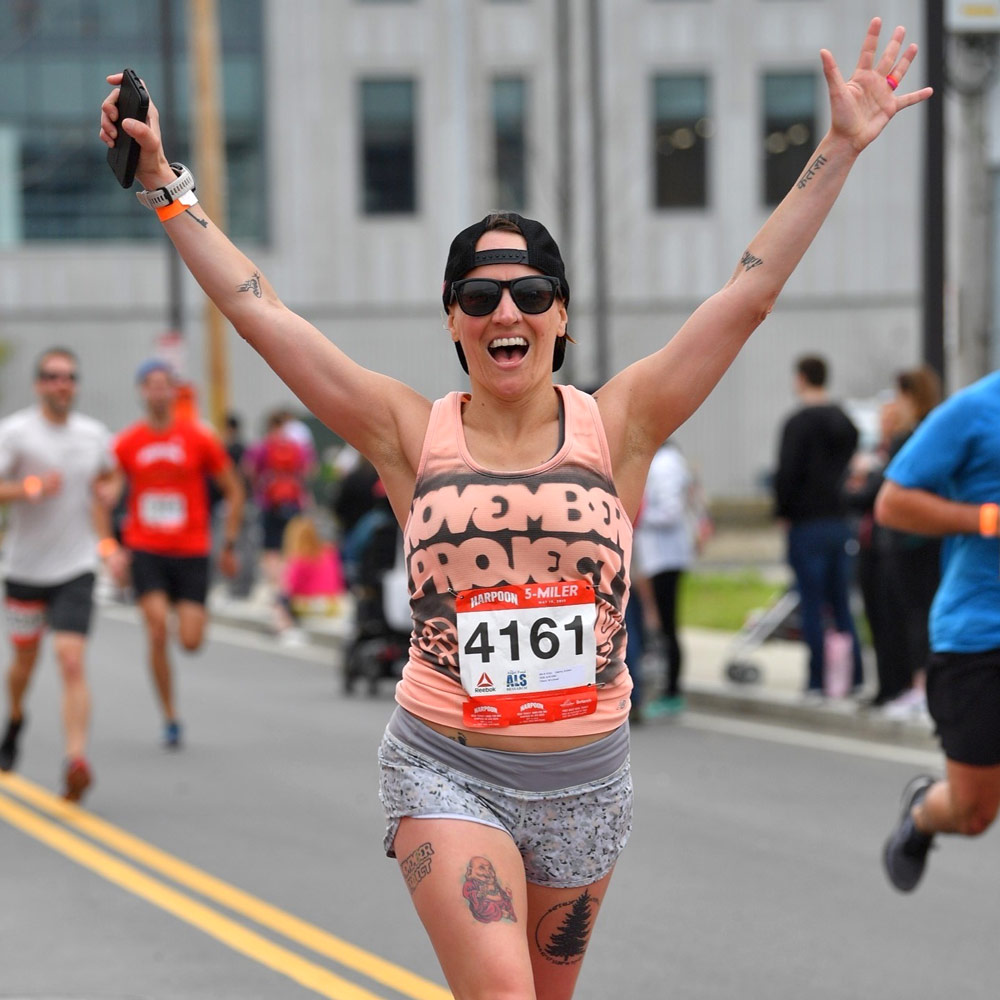 About me!
I'm Kristen from Thompson, CT and everyone refers to me as "Peanut." I spend a good amount of time running both competitively and socially as both of those reasons keep me balanced. My favorite running partner is my dog, Finnegan.
What is your favorite distance for a race?
15K
Do you have a special race-day ritual?
I honestly don't have one unless getting in the porta potty lines 100 times counts as a ritual.
What races are you running in 2019?
I have run quite a few. The big one I trained the most for was the Atlanta Half Marathon that was on St. Patricks day. I also had the opportunity to run in the Brooklyn Half Marathon for the first time, too. Other than those, I have run the Old Fashioned 10 Miler, Newport 10 Miler, many local 5 milers, 5Ks, and a few other half marathons. I am also running the Rock 'n' Roll Vegas this fall. I quit running for 5 minutes last week, and came out of retirement when I signed up for a 6 hour race in New Hampshire. This will be 2 days before the 10k for Women. Bring it on!
If you could have dinner with one person, living or dead, who would it be?
This is tough, celebrity wise, I would have dinner with Miley Cyrus. She is the most interesting person. Otherwise, I would have dinner with my father. I lost him this year, and it would be nice to see him again.
Do you belong to a running group or track club?
I belong to Tri State Running, Sneakerama, and co-lead the November Project in Worcester.
Follow me!